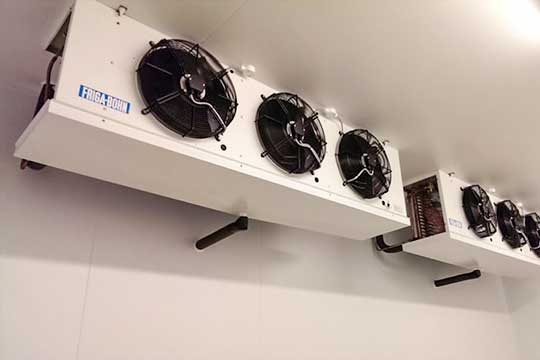 MODERATE TEMPERATURE EVAPORATOR COILS REQUIRE THOROUGH CLEANING TO ENSURE SYSTEM EFFICIENCY.
Northeast Coil will partner with you to ensure your employees and customers are utilizing a safe environment.
Reduce operating costs and improve ROI (Return On Investment)
Help fight against Sick Building Syndrome (SBS) and Legionella
Ensure the health and safety of employees and customers
OUR SERVICES
Cleaning the equipment in your walk-in coolers or refrigerated warehouse is an important part of reducing your energy costs and extending the life of your equipment. With detailed service reports and communications from our technicians you will be made aware of any equipment deficiencies that need to be addressed, before it becomes an expensive emergency. Our service reports and equipment certificates can be important tools for showing that you take indoor air quality and system efficiency seriously. Don't run the risk of getting audited without these powerful tools at your disposal, partner with Northeast Coil today!
Food & Beverage
Industry Grocery stores, food processing facilities and distribution centers are among our top clients
Public Service Industry
Hospitals, research centers and schools look to us to help maintain a safe environment.Routine maintinence ensure system hygiene and a safe work environment
Office Buildings
We help ensure a safe work environment for clients within the public and private sector.Preventative maintenance minimizes expensive repair costs
IF YOUR COOLERS ARE A LITTLE MORE CROWDED THAT'S FINE, WE CAN HANDLE THAT TOO!
We have a lot of experience cleaning evaporator coils in smaller refrigerated spaces, such as the dairy cooler pictured to the right. We will work around your schedule to make sure that our presence does not negatively impact your bottom line.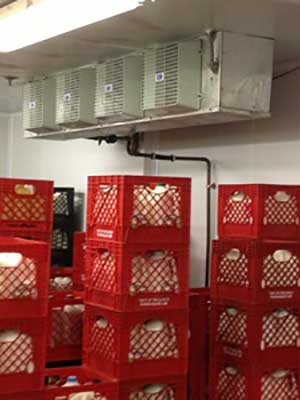 LARGE REFRIGERATED SPACES ARE NO PROBLEM!
We clean a variety of large refrigerated spaces for our customers. Refrigerated warehouses and distribution centers benefit greatly from a regular cleaning of the refrigeration system. The amount of dirt and dust that circulate through the air and is subsequently deposited on the coil can cause a significant reduction in system efficiency.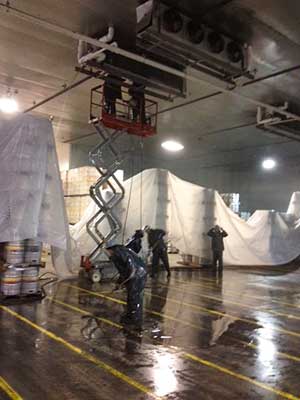 SUPPORT WHEN YOU NEED IT
Contact Us
Address
33 Enterprise Drive, Arundel, ME